Studio Tour
The Studio
Welcome to the Design with Ali studio! Take a look inside the creative hub to see where all the fun happens.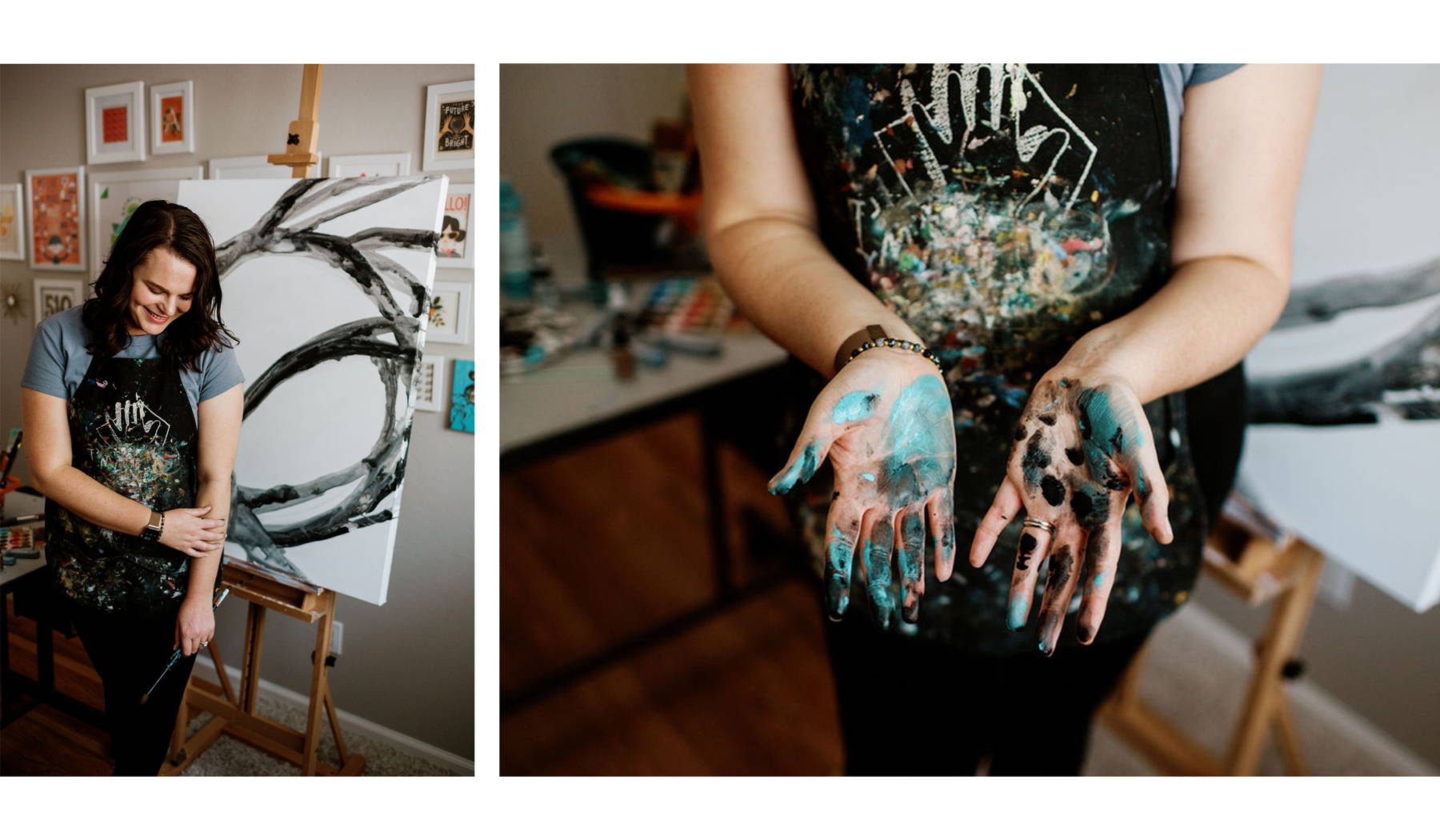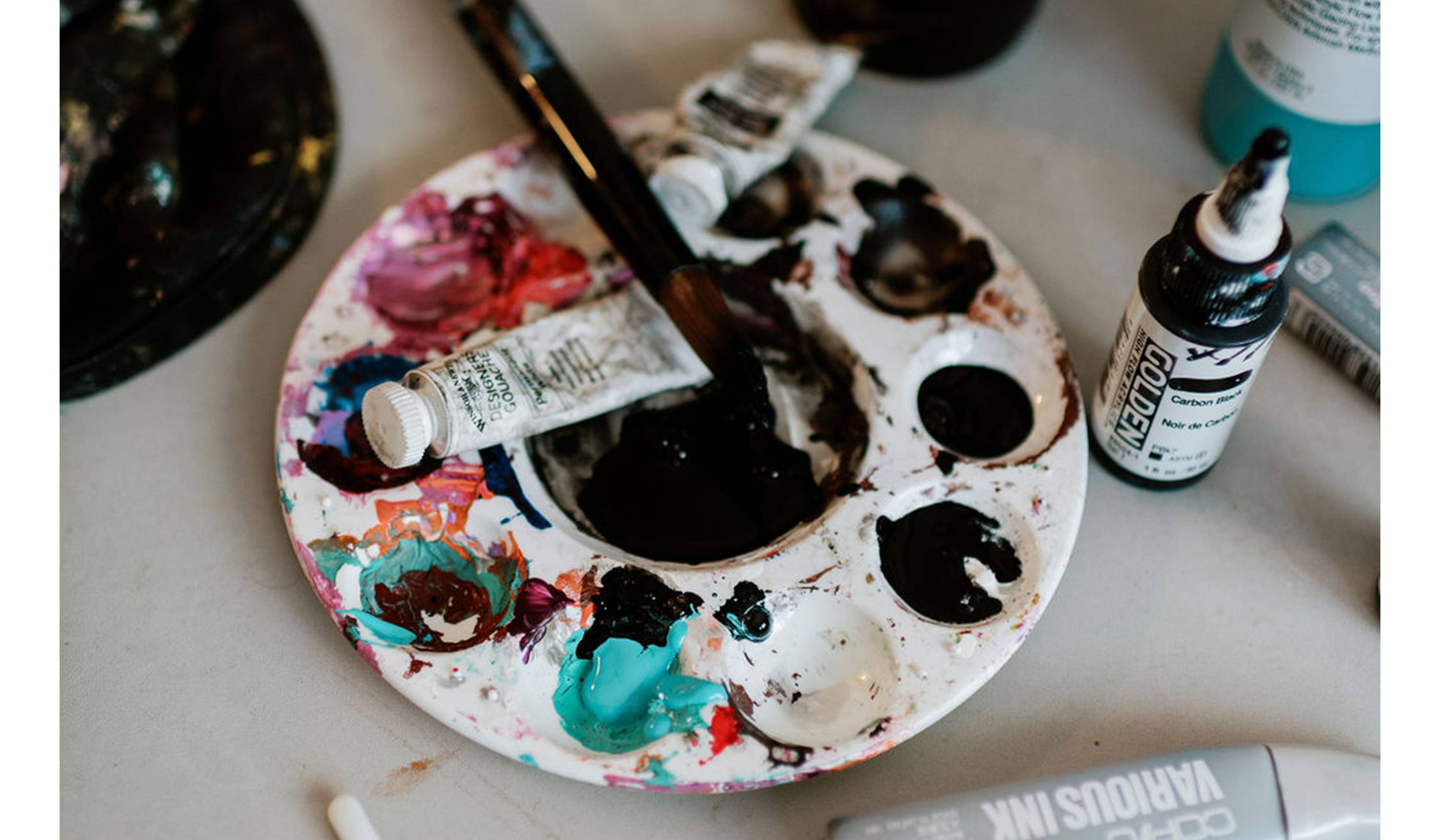 I work with a bunch of mediums. To name a few: acrylic, watercolor, ink, gouache, charcoal and pastel. I've worn the same art apron since I was 5 years old. It was gifted to me when I took my first art class and learned how to paint. It's my lucky charm.
Half of my studio is my home office and the other is the creative hub. My gallery wall is filled with prints from my favorite artists and illustrators like Jessica Hische, Erik Marinovich and Anna Bond.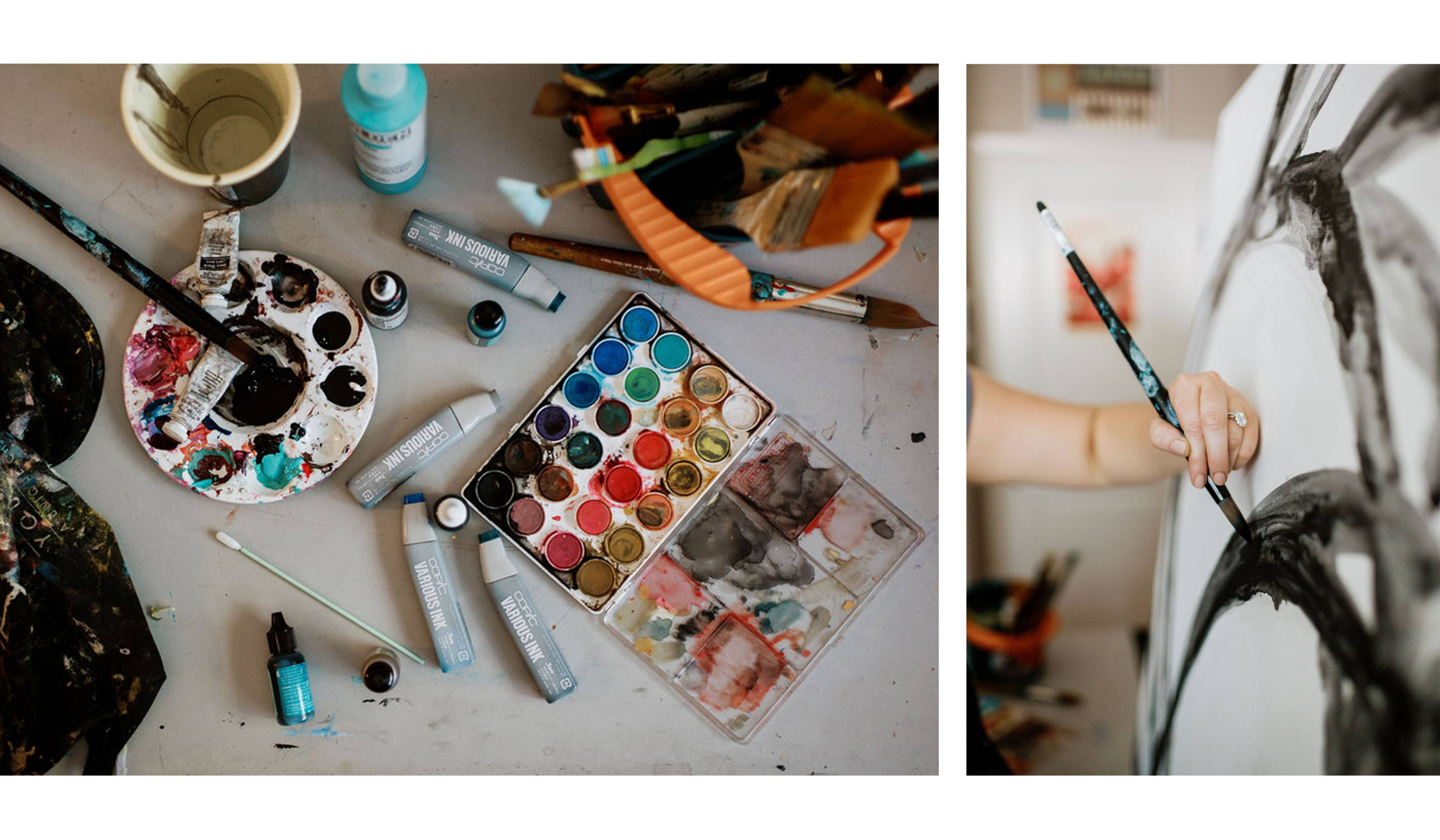 Fun fact: I'm left handed. Some say lefties are more creative or artsy. For me, I've learned how to make with both hands. The snapshot on the the right is from my Essence series. See the collection.
Painting and floral design are two of my favorite creative outlets. I learned floral design in college and became a certified floral designer. Did you know I teach workshops for both?