Love Letters ❤
Sweet thoughts from customers.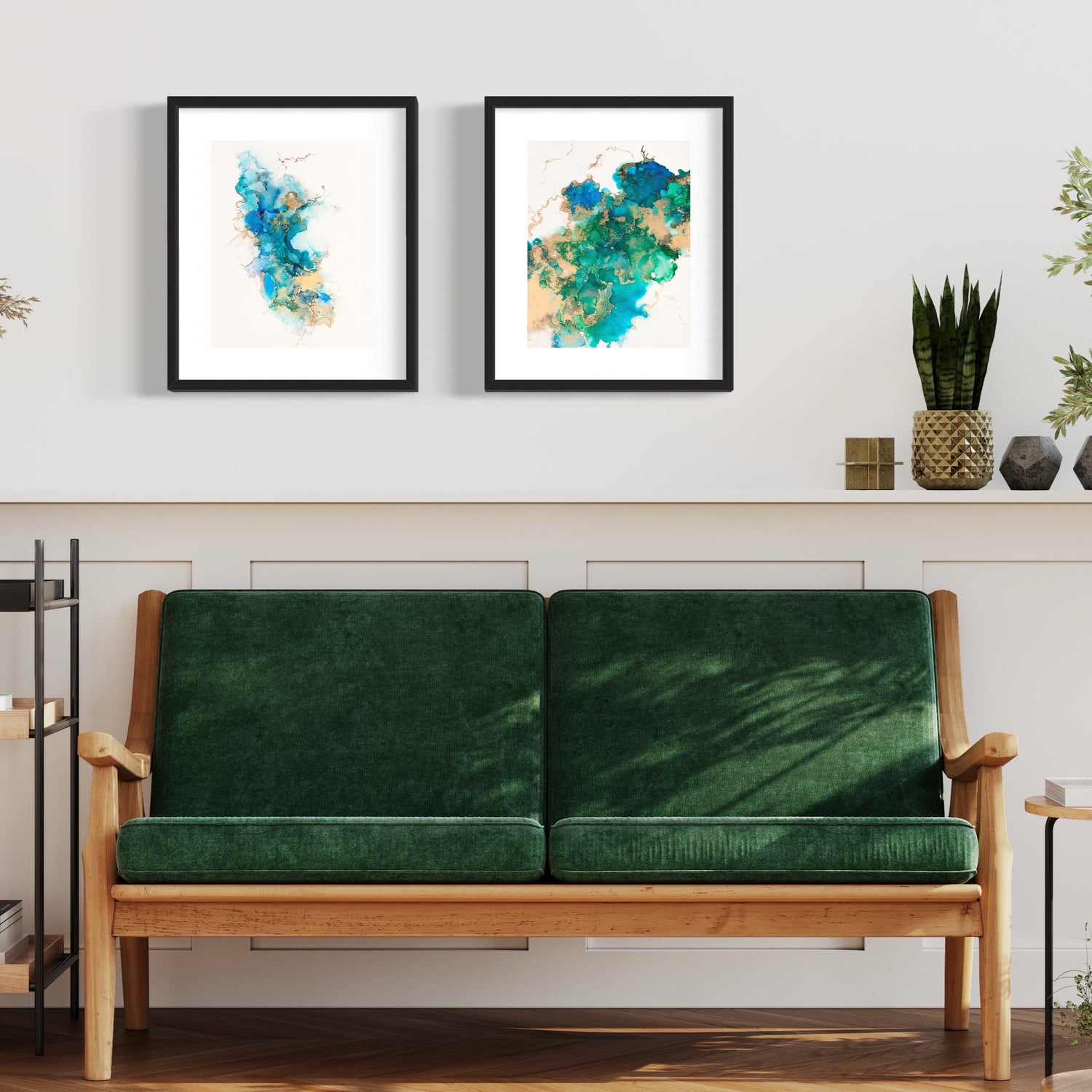 〞
I was lucky enough to be able to purchase two of Ali's prints, and am absolutely in love with them. They were true to the images shown on the website, and the quality of the prints are top-notch. There was great care taken in the delivery of these prints, and the packaging was ideally suited to protect them so they arrived ready for framing.

On a personal level, I love what Ali's art stands for, and the emotion and passion she puts into each piece. I ordered "I accept what I cannot change", and "you are enough" both for the messages, and the beautiful colors and organic shapes. Anyone who has seen the framed prints comments on how lovely they are, and everyone seems to draw their own meaning from them. In my opinion, this is the best kind of art, and I am so glad to recommend Ali's work without reservation.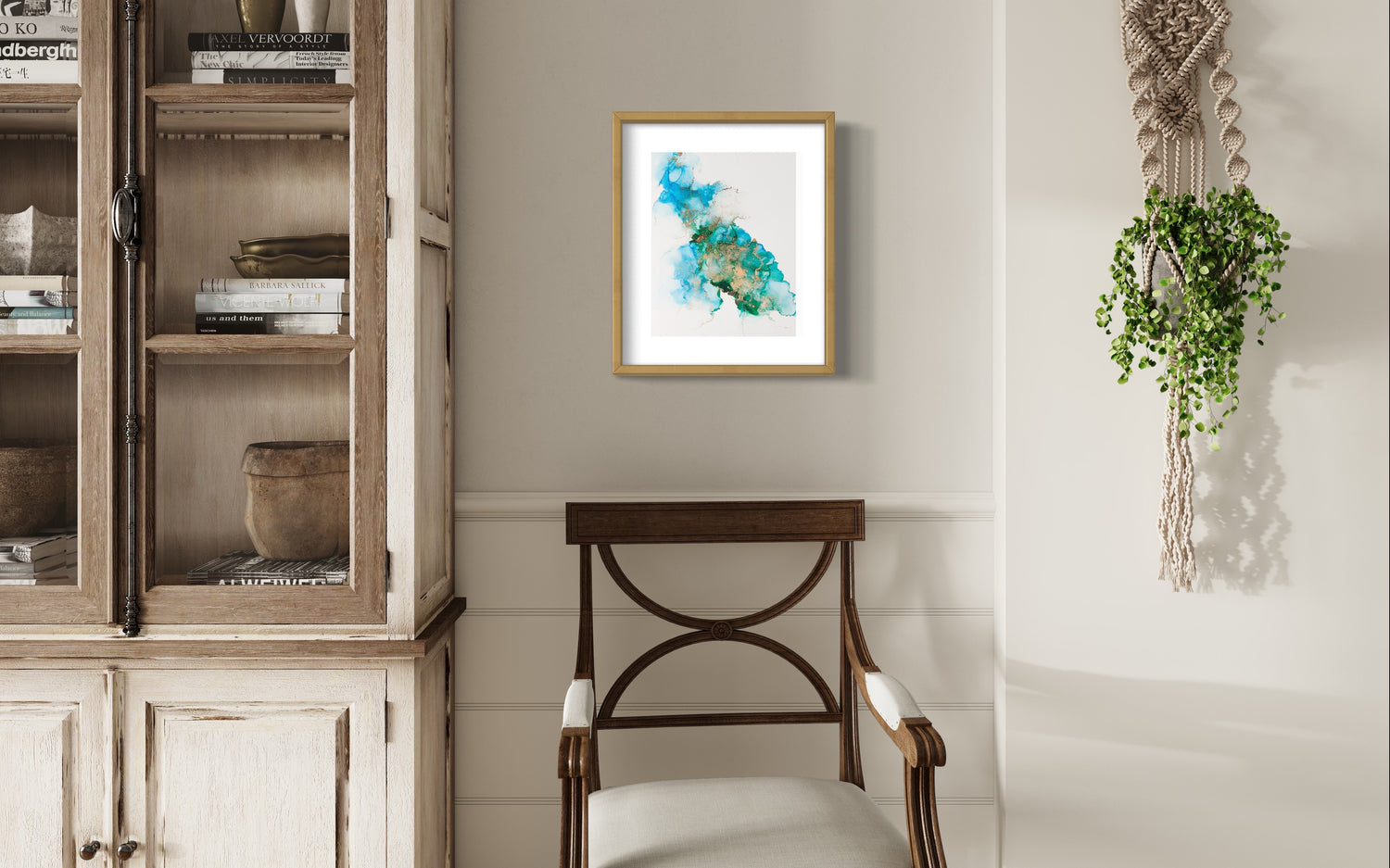 〞
The I am grateful painting I chose pairs perfectly with my golden frame. I love the color gold and how it's weaved into the piece. The blue and turquoise go with my airy coastal vibe. The artwork is tasteful and interesting. A great reminder for me to take a moment and be grateful for a I have.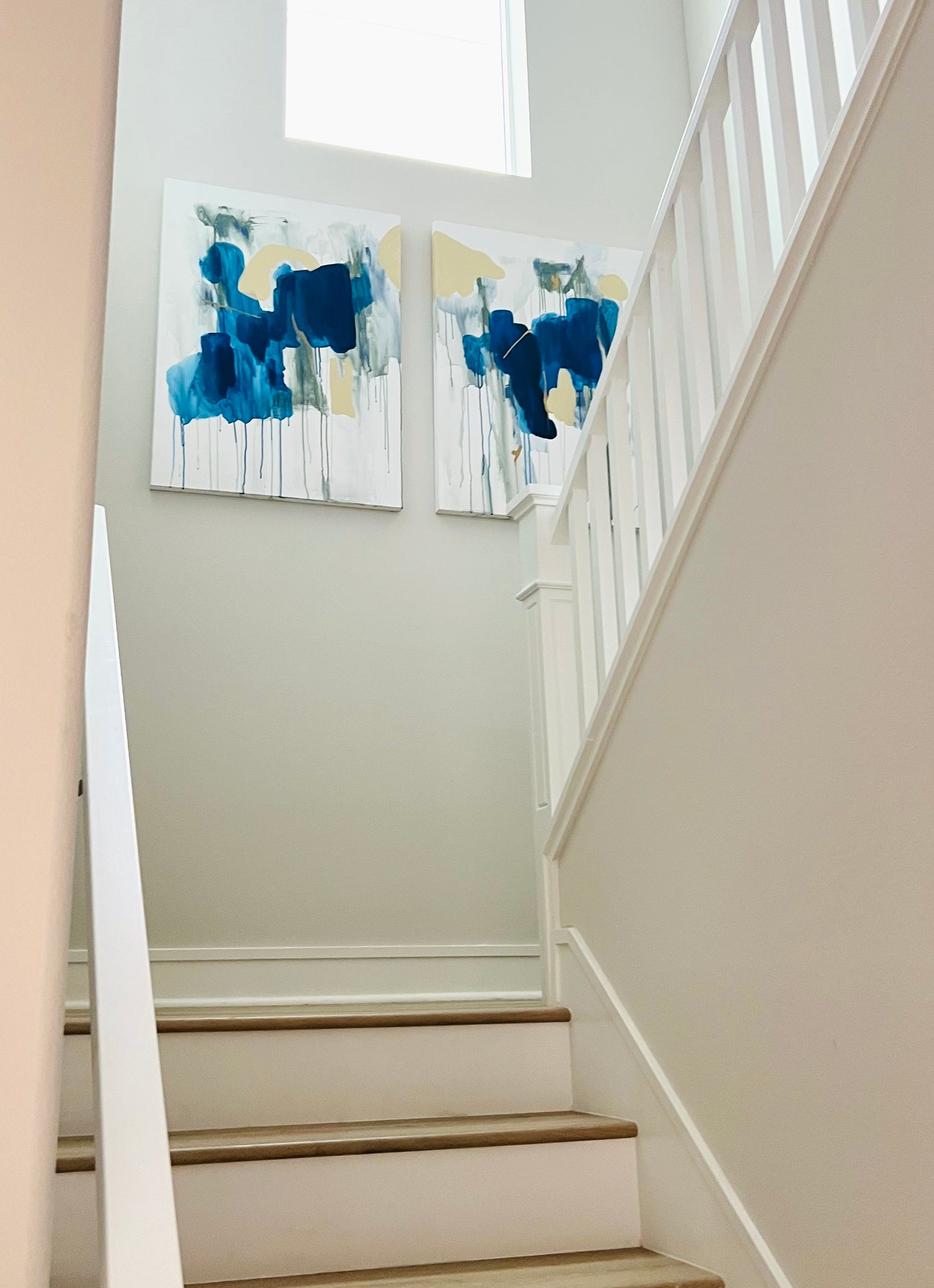 〞
Ali was a fantastic artist to partner with and very professional. We reached out to her to commission a large scale piece for the top of our stairs. She worked with us on the concept and the vision came to life beyond expectations. We're in love with the piece so much that we wanted it to be shared with others as a print. It's called "Do what makes your soul shine." The messaging is a wonderful reminder for us to see everyway we're walking by the pieces. XX Thank you, Ali!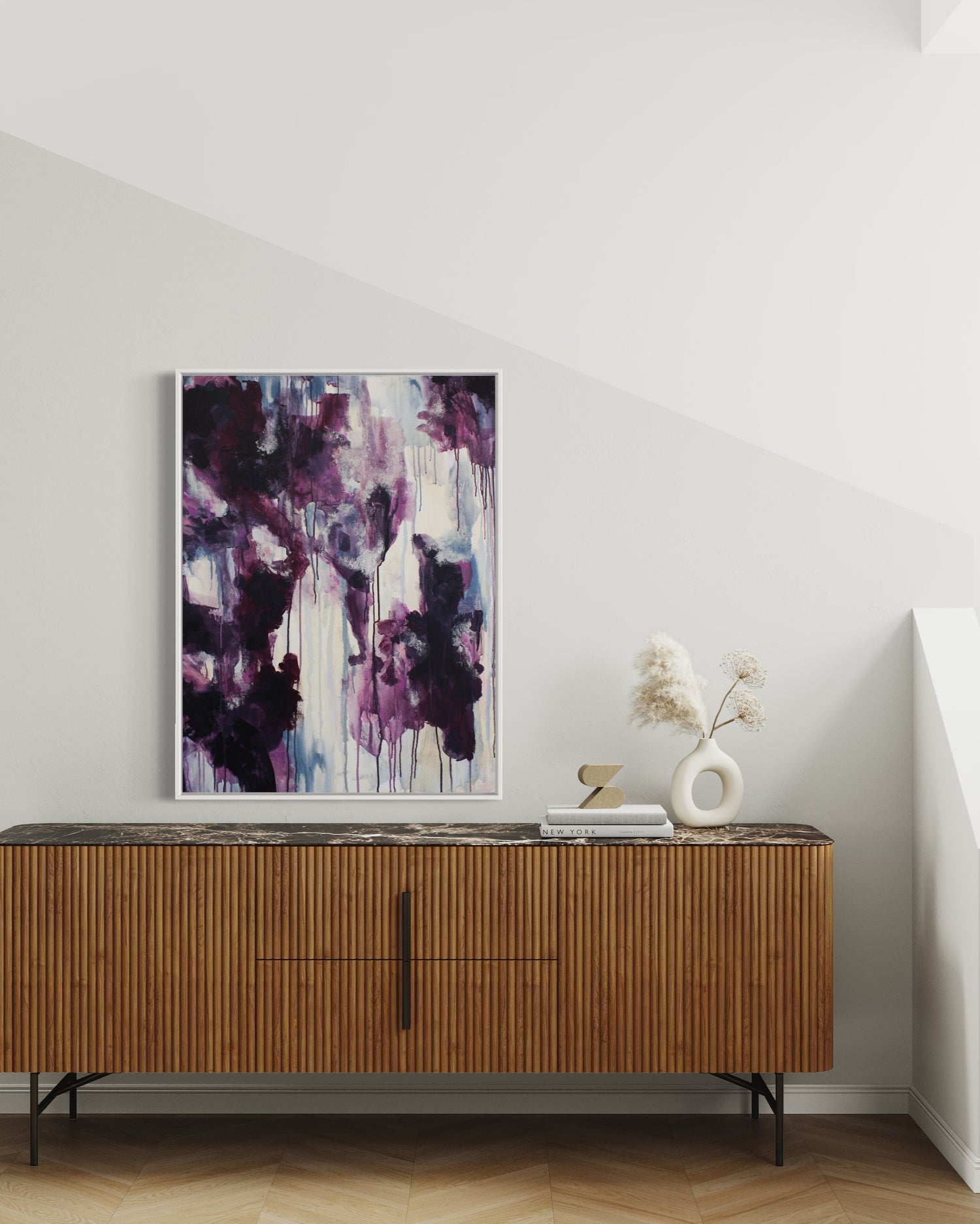 〞
Love! Love! Love! I was looking for a statement piece that could go above our entry table and something that would capture the eye across the room from our kitchen. Ali made the dream happen! I commissioned her to create a piece that could do just that. The colors are so vivid and beautiful. I'm obsessed with this beautiful artwork in my space. It's called "Listen to the subtle whispers of your heart." I hope others love this much as I do since it's now available as a print too.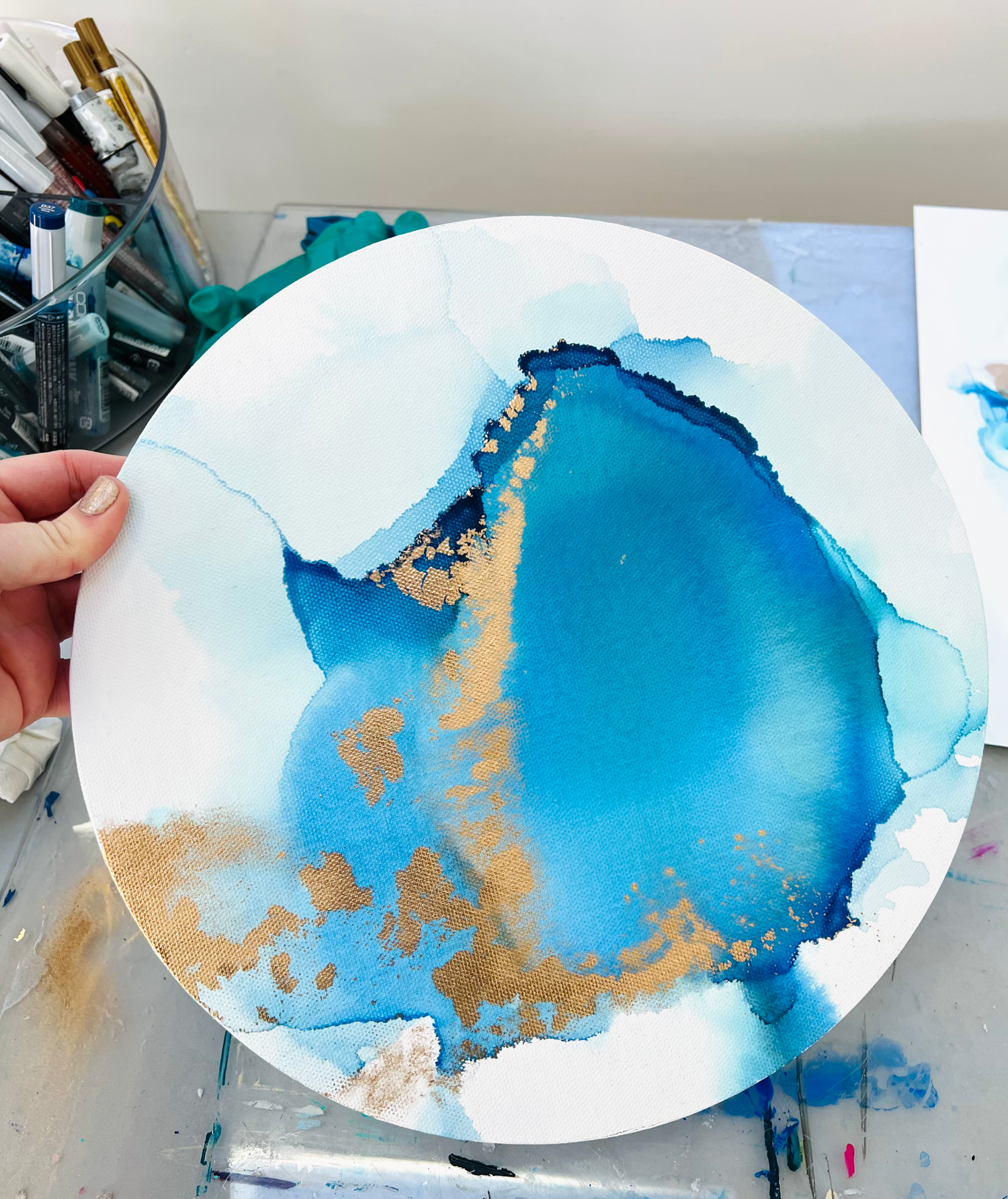 〞
Ali's alcohol ink paintings are beautiful. I was looking for something unique to put in my bedroom in a circle canvas. Ali partnered with me on a custom canvas size and created a vibrant burst of happiness that exceeded my expectations. I love the gold pigment and how it shines at every angle.
Custom Made for You
Take your walls to the next level with a Design with Ali original to create the gallery wall of your dreams. Allow me to get to know you and your story so I can create abstract art that you define and represents you. I love to create art with a purposeful message. What's yours?
Discover Custom Art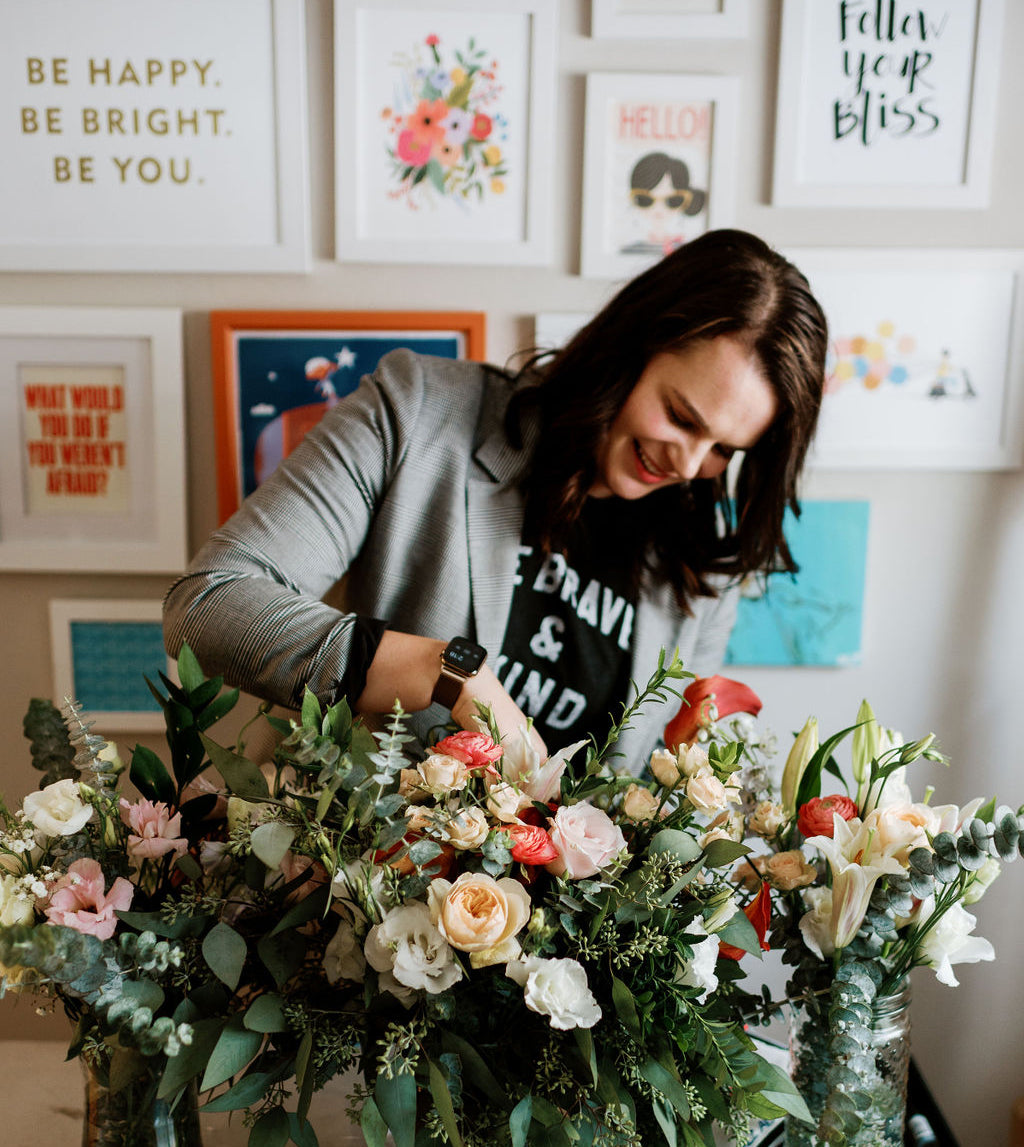 Creative Workshops
Design your everyday by learning how to make your own one-of-a-kind pieces with me. Celebrate creative expression through my community-centric workshops and events for all. From abstract painting to floral design, I'll teach you all of the best techniques.
Learn More