Ali's Mission
people create creation connection to their space through abstract art and design that complements their personal style.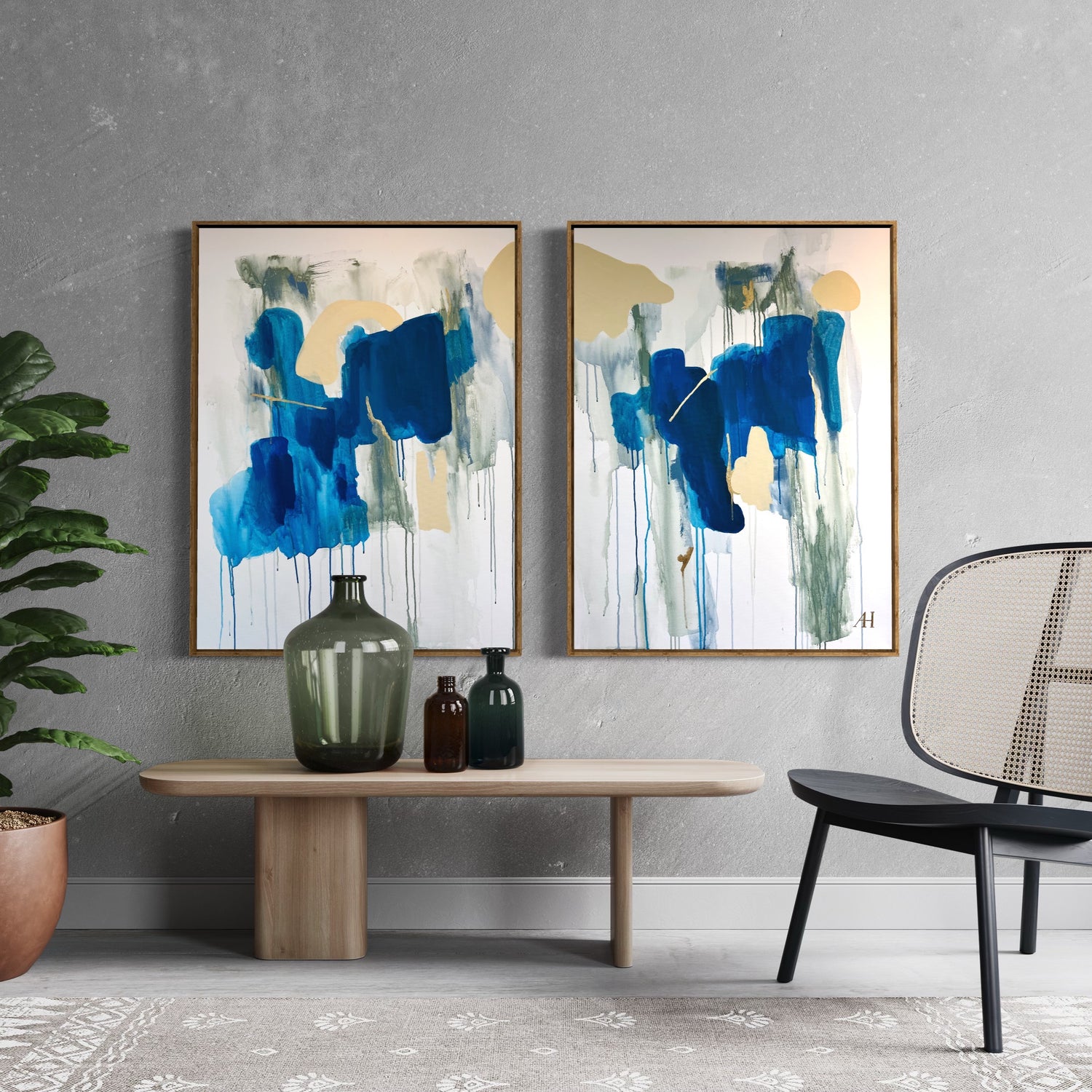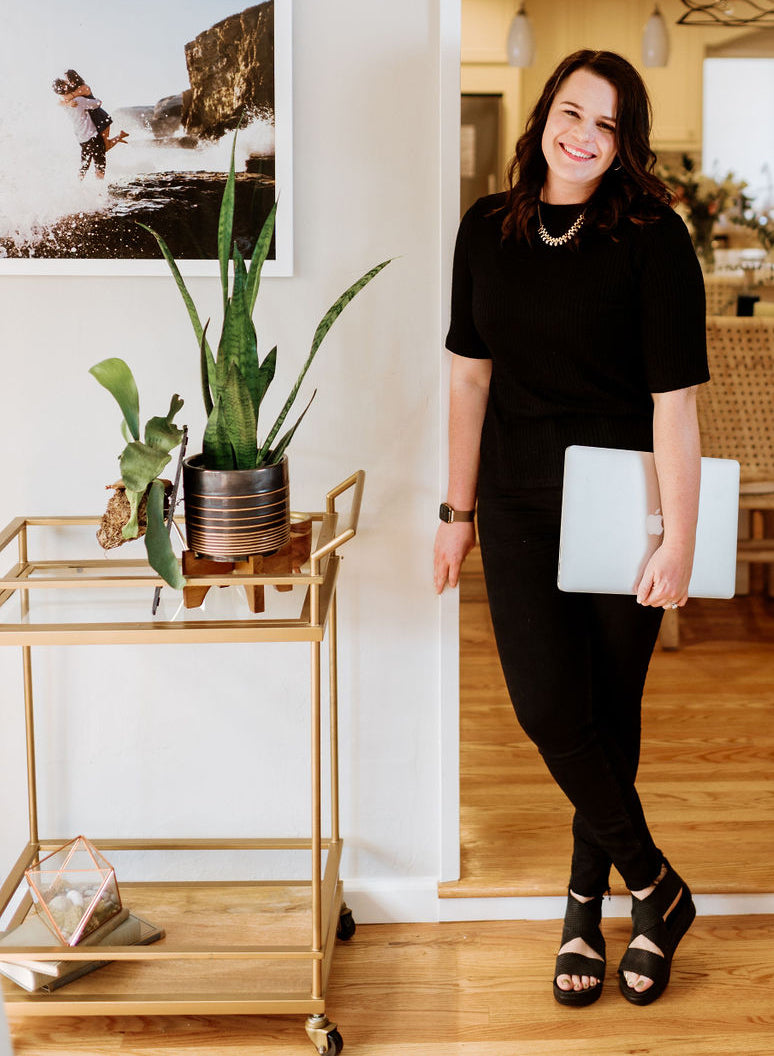 Discover exclusive art and decor for your home space made by independent California based artist, Ali Hall.
Ali's paintings are comprised of bold organic elements and layers of rich pigment. She's obsessed with the details and her work encompasses a balance of innate realism to spontaneous and unpredictable expression.

Ali launched Design with Ali to bring her engaging artwork to others. A lot of her pieces are focused on the importance of mental health. Ali strives to create vulnerable work with deeply meaningful messages that help others feel connected to their space.

Fueled by a passion for teaching others and motivated by the idea that everyone should feel empowered to embrace their creativity, Ali also offers personalized interactive workshops ranging from painting to floral design.

Ali has a decade of experience working in the art world across multiple industries and companies. She has a background in fine art, graphic and product design.
Art with Purpose ❤
Every piece of art purchased from Design with Ali gives back to the community. Each month, 5% of all net profits are donated to charities supporting art education for children and women.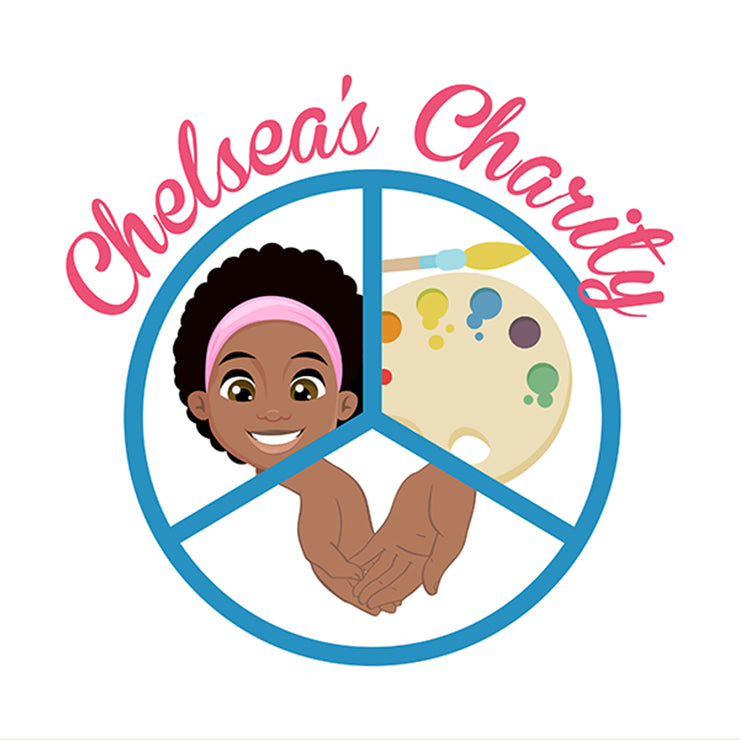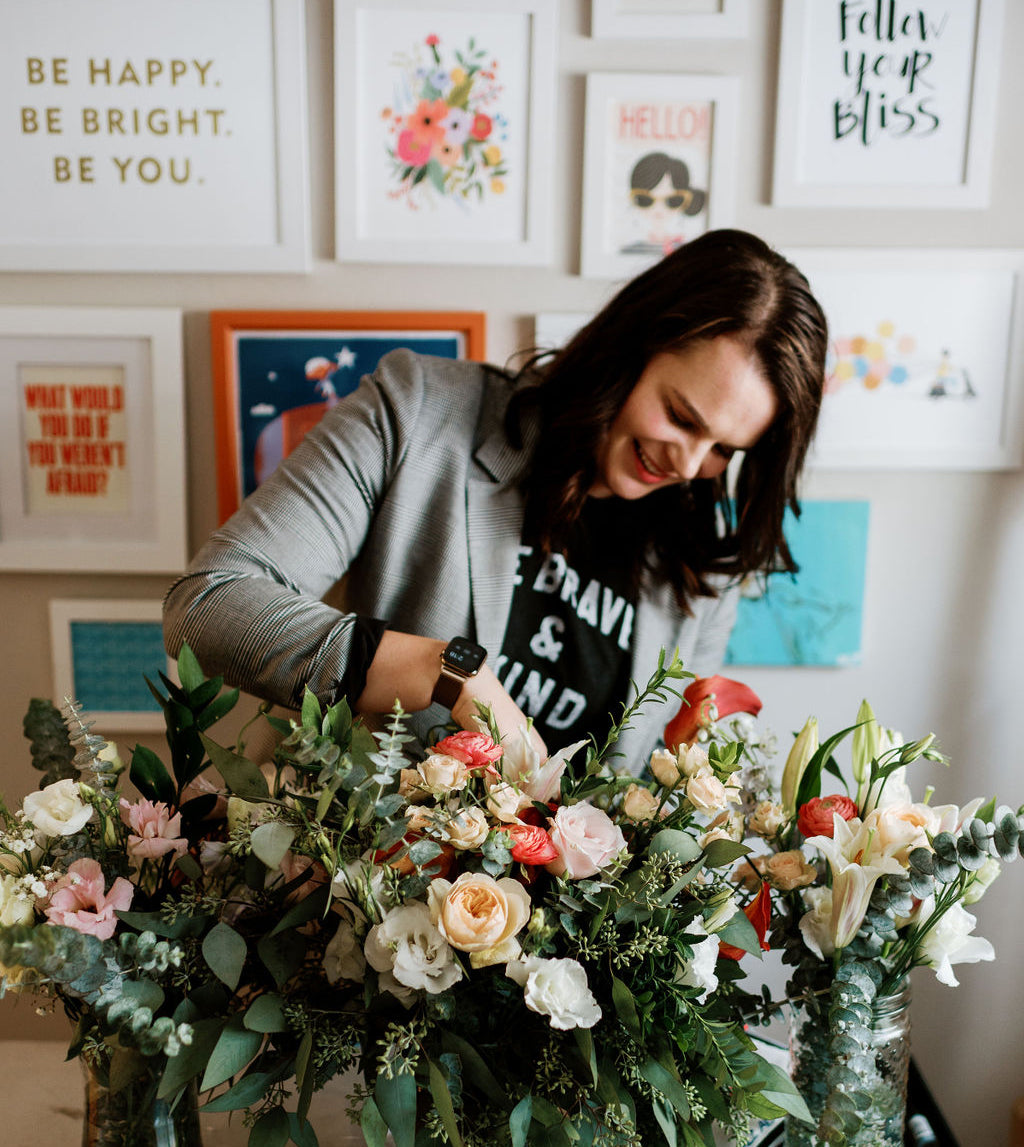 Creative Workshops
Design your everyday by learning how to make your own one-of-a-kind pieces with me. Celebrate creative expression through my community-centric workshops and events for all. From abstract painting to floral design, I'll teach you all of the best techniques.
Learn More